Spacebar Hits Per Thirty Seconds | Challenge
Get your hands on this spacebar hits per thirty seconds challenge to get to know how fast your fingers can snap on the spacebar key for the thirty seconds straight. So don't waste your time and hit on the play button below to get started with this challenge.
Unlike other spacebar challenges on this website, this particular spacebar challenge is not as easy as it sounds. So the key to success in this challenge is the consistent and steady approach. Dont forget to try other amazing spacebar challenges on this website. Good Luck!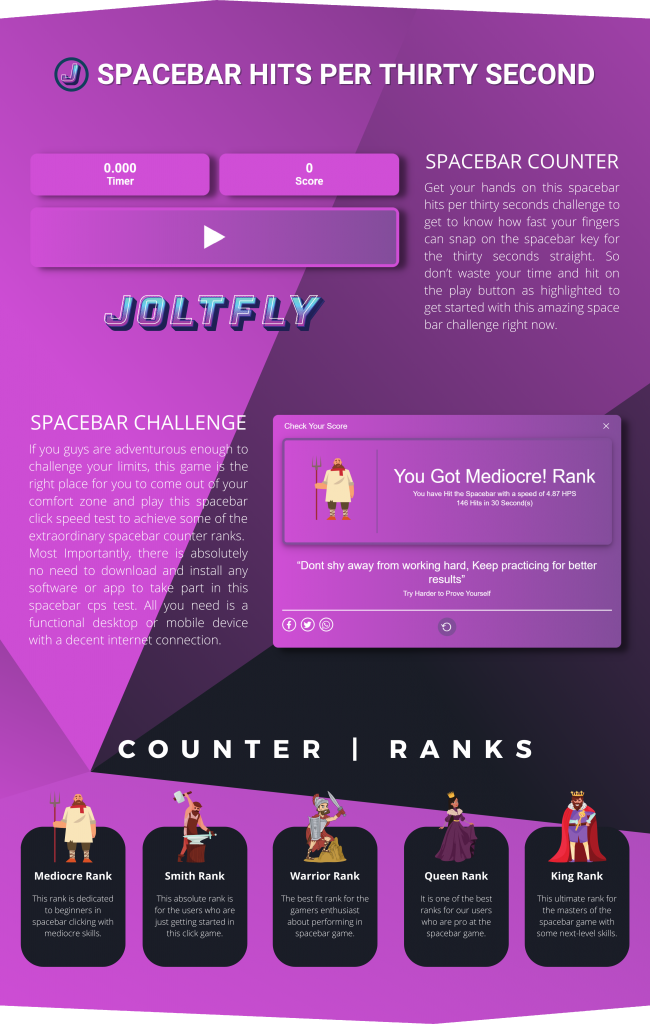 Did you know that this challenge's top scorer scored 350 spacebar hits in 30 seconds, making it an 11.66 HPS score. Whereas, we can see you breaking this record for sure.