Spacebar 200 Hits Score Challenge
Joltfly brings an exclusive Spacebar 200 Hits Score Challenge for its amazing users. So, you can also be a part of this fantastic challenge too; all you need is to click on the play button below to get started.
Most importantly, this spacebar challenge is mainly designed for fun and entertainment purposes. So, you can play this challenge for time-killing and fun, obviously. Besides all, this game can also come in handy in real-time games to get you an edge over your competitor due to extensive practice here. Moreover, give a shot to these Spacebar Counter challenges as well.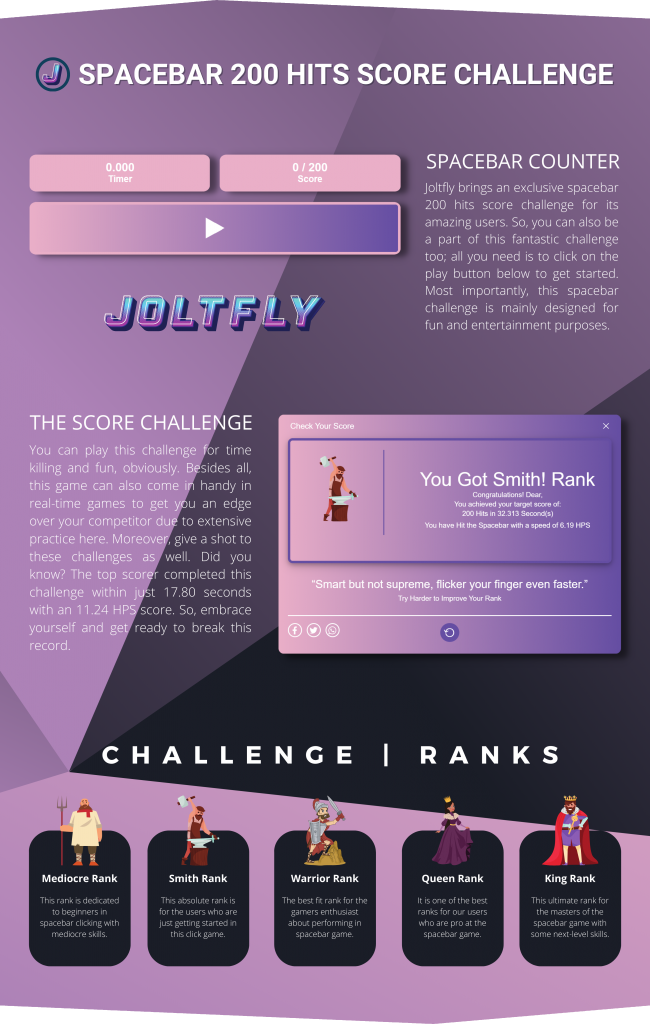 Did you know? The top scorer completed this challenge within just 17.80 seconds with an 11.24 HPS score. So, embrace yourself and get ready to break this record.