Clicks Per Thirty Seconds | Challenge
Tapping for the thirty seconds straight with blistering speed is not that easy as it sounds. So, complete this clicks per thirty seconds challenge and exhibit your skills before the world.
This challenge is not that easy as it appears to be. Indeed the key to success in this challenge is taking a balanced approach while clicking with some blistering speed. Besides this, try other particular click challenges as well.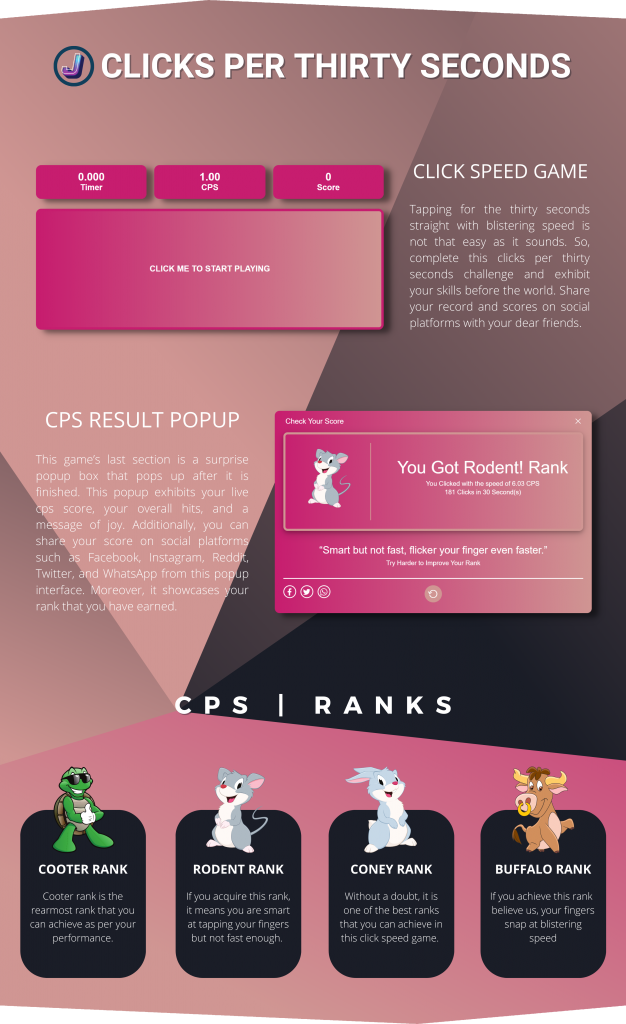 Did you know that this challenge's top scorer scored 372 Clicks in 30 seconds, making it 12.4 clicks per second. This record is definitely breakable, and we believe you can break it.