Clicks Per Two Seconds | Challenge
Challenge your limits right now, and assess how many clicks you can get in this clicks per two seconds challenge. SO, practice here to raise your clicking game to higher levels. We assure you that it will pay off eventually in real-time sharpshooting games and games like Minecraft.
Play this click speed game and demonstrate your clicking abilities. Unquestionably, this challenge will assist you in maintaining the right amount of focus. Moreover, invite your friends here and challenge them if they can break your record cps score. Furthermore, try other challenges on Jolfly as well.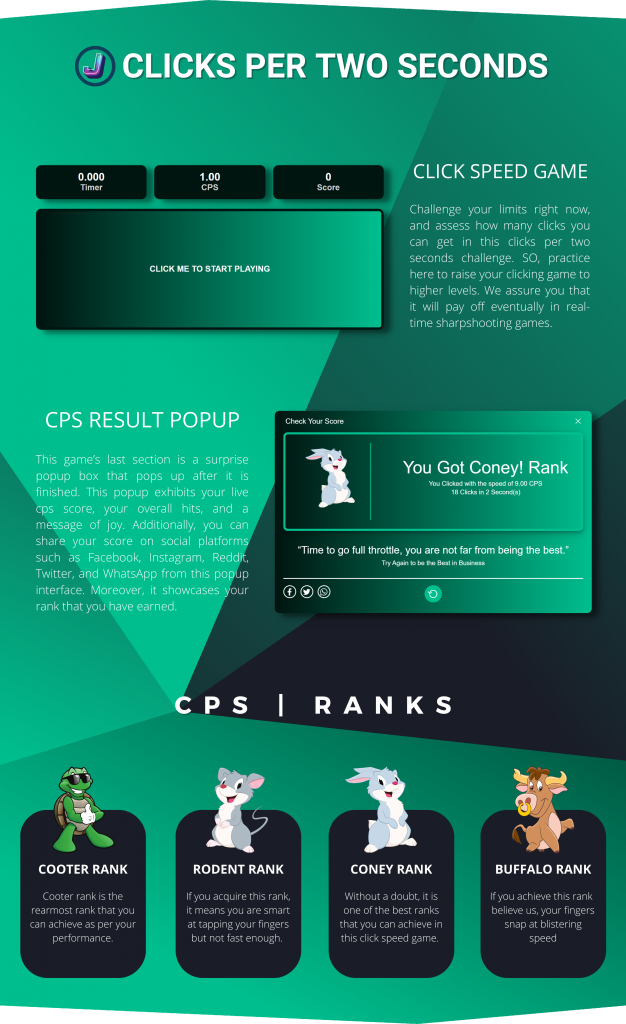 Did you know that the highest clicks recorded on this click speed per two seconds challenge are 28 clicks, making it 14 CPS. So, can you beat this record?