Clicks Per Hundred Seconds | Challenge
Only hardcore and adventurous gamers will dare to accept this clicks per hundred seconds challenge as it requires a lot of focus and a consistent approach. So don't waste your time and take this challenge to the extreme level right now while showing the universe your nerves of steel.
Keep in mind that this challenge is extremely demanding, and only daredevils can dare to accept this challenge. So, jump into this challenge at your own risk. Meanwhile, if you are a newbie, stay consistent in your approach to this challenge and try to stay calm while clicking as the time constraint is very demanding. Besides this, try other particular click challenges as well.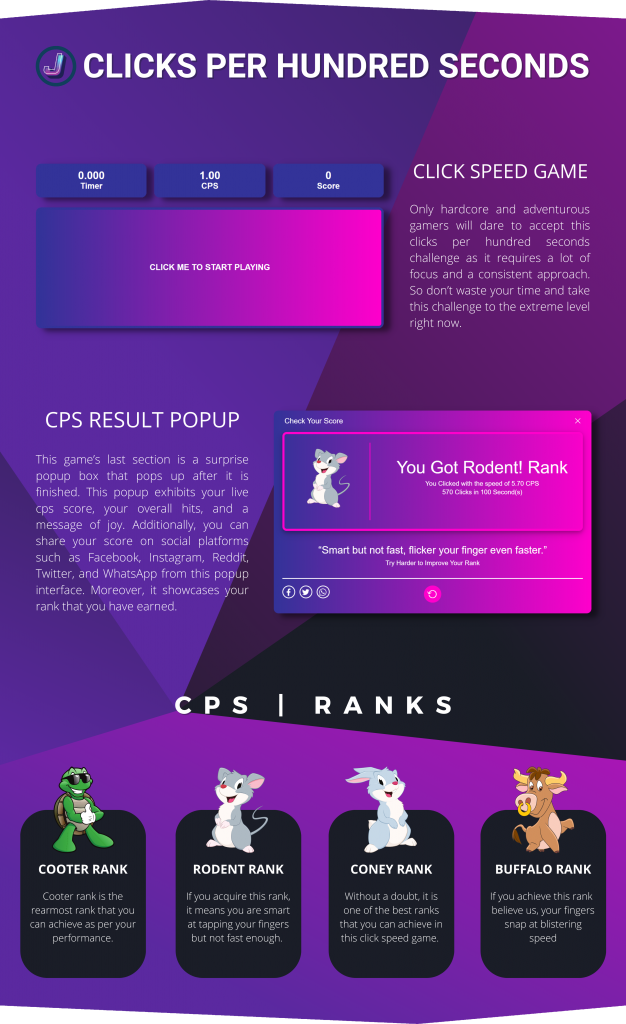 Did you know that this challenge's top score is 702 Clicks in 1 minute, making it 11.7 clicks per second. We believe you can break this record if you maintain a disciplined approach.