Spacebar 300 Hits in 30 Seconds Challenge
We are offering this breathtaking Spacebar 300 Hits in 30 Seconds Challenge for our awesome users. So, what are you waiting for? Click on the play button below and be a part of this challenge.
Clearly, it is not easy as it sounds to complete this challenge with a time constraint hanging over the head. So, it is highly recommended to stay calm if you are a newbie and don't bother about the time constraint at the beginning, and go with the flow. In addition, try these Spacebar Counter challenges, too specially designed for you.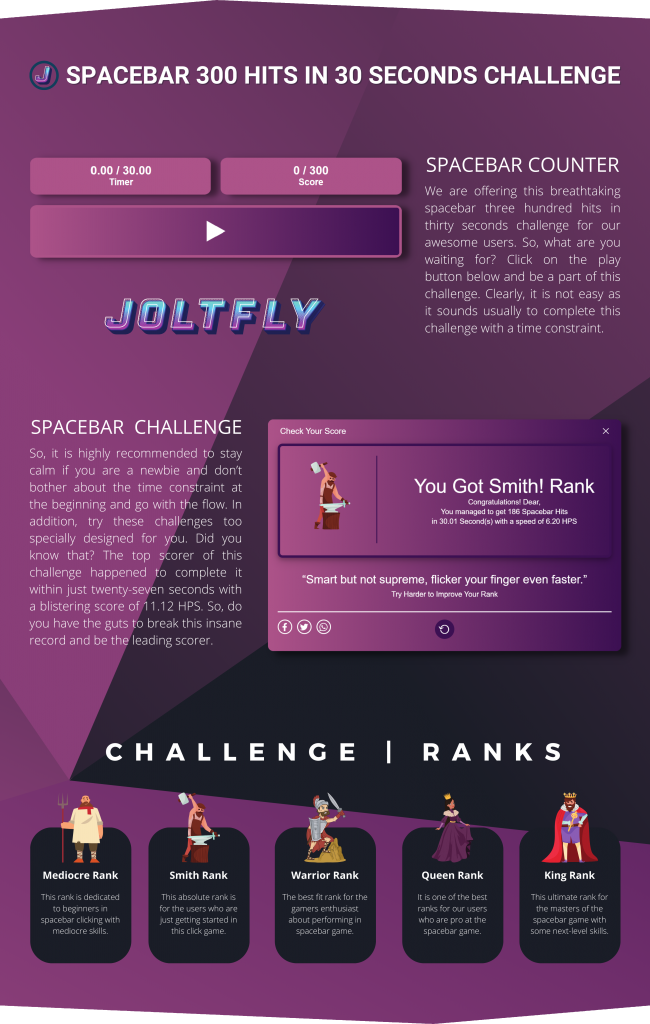 Did you know that? The top scorer of this challenge happened to complete it within just twenty-seven seconds with a blistering score of 11.12 HPS.