Spacebar 300 Hits Score Challenge
Be a part of this amazing Spacebar 300 Hits Score Challenge by clicking on the play button just below this paragraph and showcase your talent before the world.
Moreover, you can benefit from this challenge in some real-time games besides the sheer fun that comes with this game. Furthermore, you can share your scores on social media with your friends and challenge them to break your records. Apart from this, try these Spacebar Counter challenges as well.
Features of Spacebar 300 Hits Score Challenge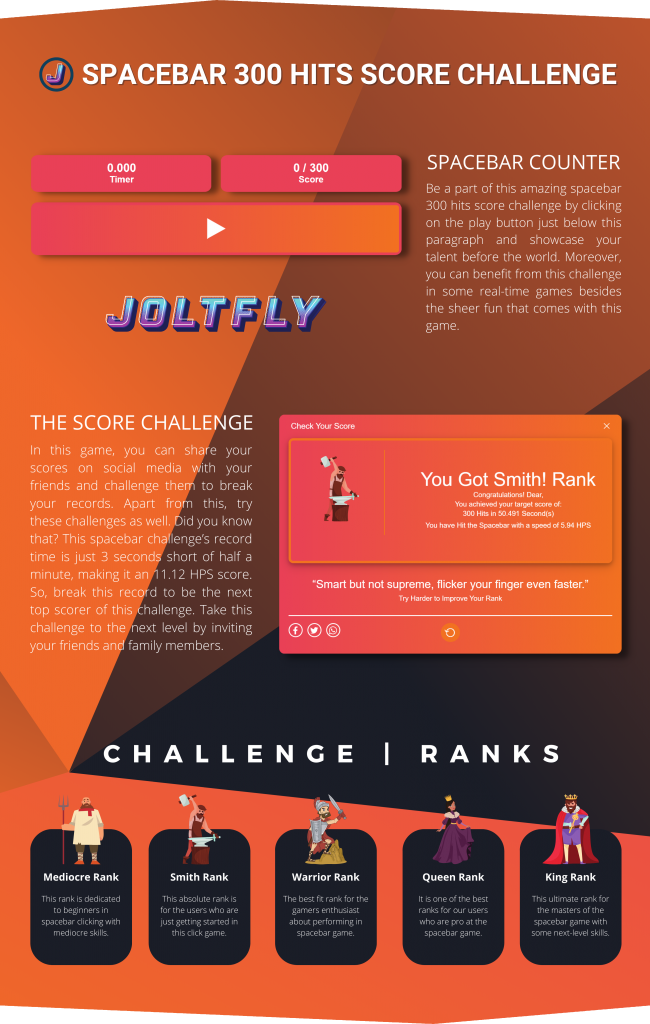 Did you know that? This spacebar challenge's record time is just 3 seconds short of half a minute, making it an 11.12 HPS score. So, break this record to be the next top scorer of this challenge.