Clicks Per Ten Seconds | Challenge
Joltfly is now offering an exclusive challenge with a strict time constraint to test your clicking limits. Get your hands on this clicks per ten seconds challenge right now. We wish you Good Luck!.
Particularly, you guys can utilize this game to take your gaming skills to god level. So, go full throttle on this game, and the fine results will follow eventually in real-time gaming. Also, share your scores on social media with your friends. Moreover, try other challenges we are offering right now.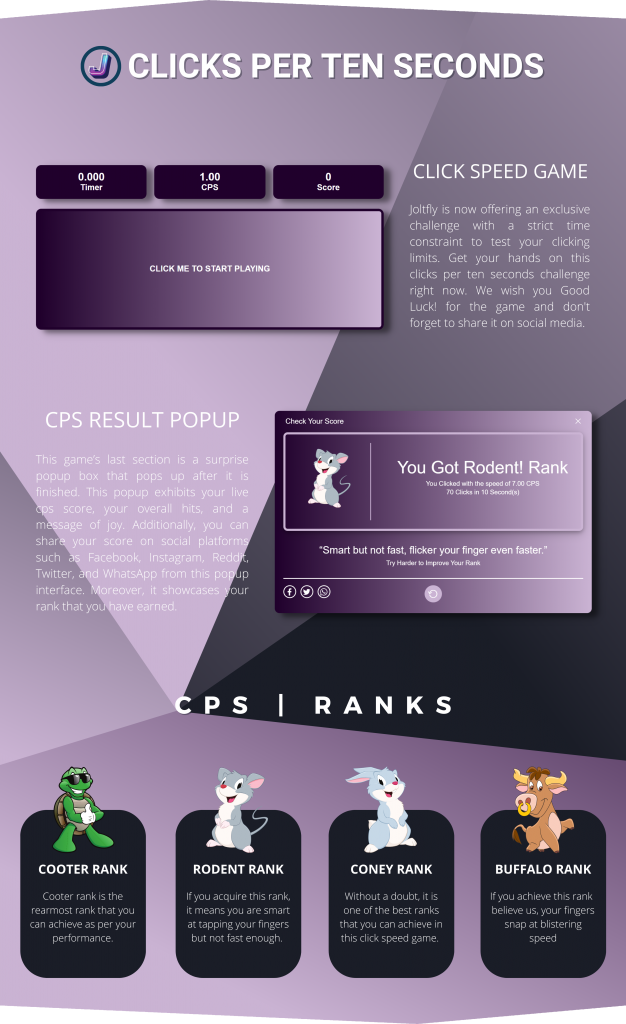 Did you know that the top clicks recorded on click speed per ten-seconds challenge is 139 clicks, making it 13.9 CPS. Try your kismet replacing this top scorer.