Clicks Per Sixty Seconds | Challenge
Joltfly is offering one of the craziest clicks per sixty seconds challenge for its users to test how consistent they are with tapping their fingers on the mouse or touchpads. Anybody can master this challenge all you need is a lot of practice and a consistent approach.
Without a doubt, this challenge is one of the most demanding clicking challenges we have ever offered on Joltfly. So, stay consistent in your approach in this challenge and try to stay calm while clicking as the time constraint is not that tight. Besides this, try other particular click challenges as well.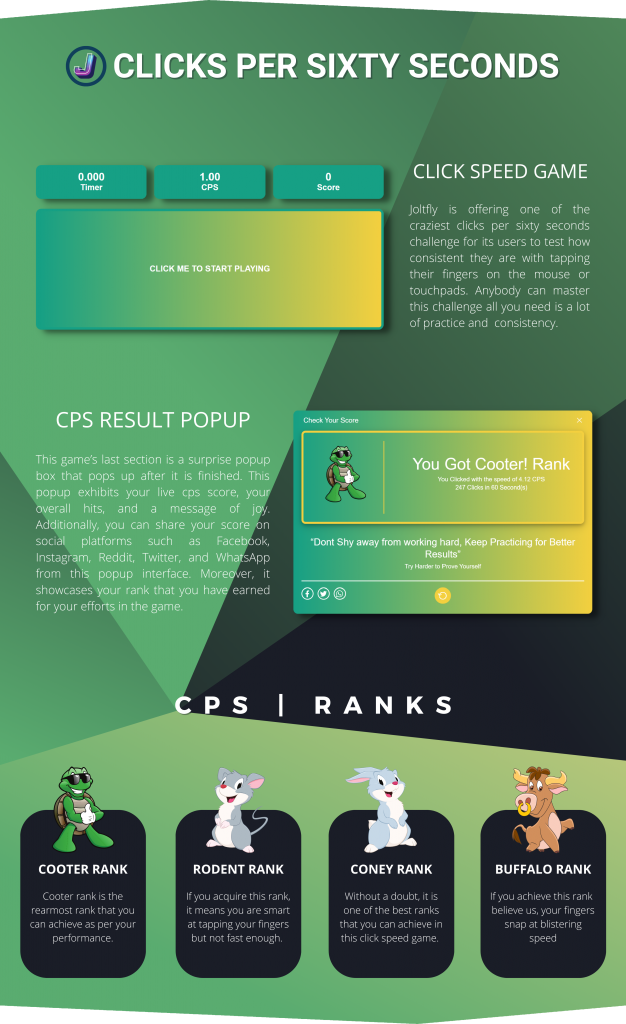 Did you know that this challenge's top score is 702 Clicks in 1 minute, making it 11.7 clicks per second. We believe you can break this record if you maintain a disciplined approach.